행사명
Consensus 2018 : How Does Big Business Look at Blockchain?
행사기간
2018년 5월 14일~16일
장소
New York Hilton Midtown
행사 소개
That's one of the questions we are asking at Consensus this year as the conversation pushes toward going live.
We have Bridget van Kralingen from IBM and Torsten Zube from SAP in two separate keynotes discussing their experiences and then their vision for enterprise adoption.
Few people have as much insight into what enterprises are thinking about adoption and you won't want to miss their insights.
With tickets selling faster than they ever have and increasing in price in a few weeks, why hesitate?
아젠다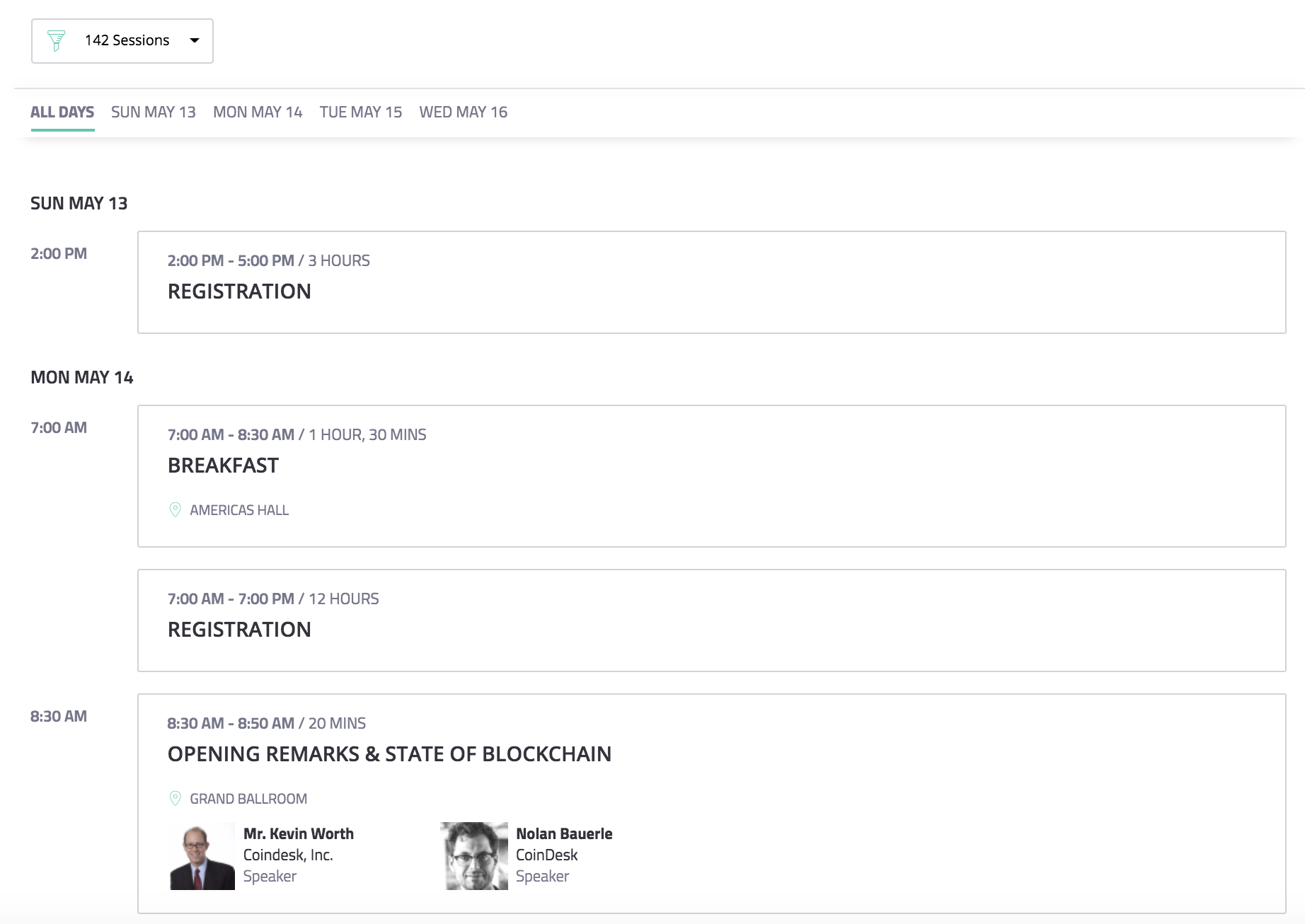 연사